Getting Started
Spirion is easy to use.  To get started go to the Windows Start Menu, choose Programs, then the Spirion group, then Spirion.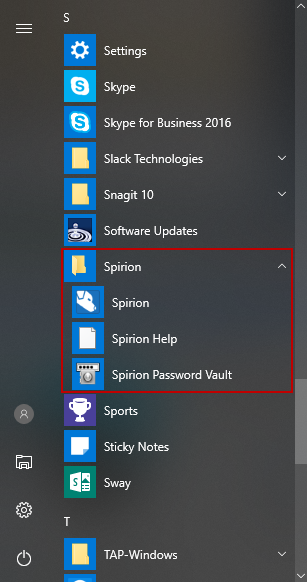 Once open, you may choose Continue in<![CDATA[ ]]>Wizard Mode and then click Next.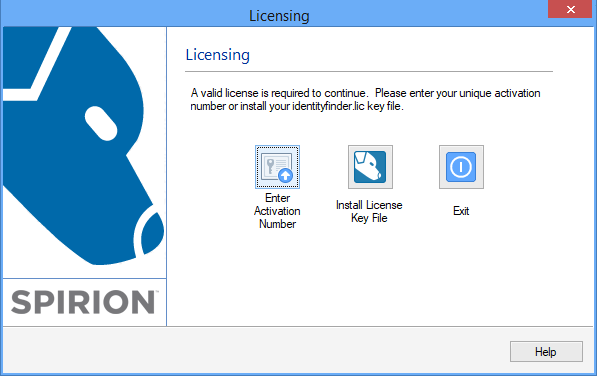 Enter your Profile password and click OK, or click Skip to continue with the Guest Profile.
Accept the defaults and search Social Security Numbers, Credit Card Numbers, and Passwords.  These are known as AnyFind searches.  You can select more Data Types, if you prefer.  Click Next .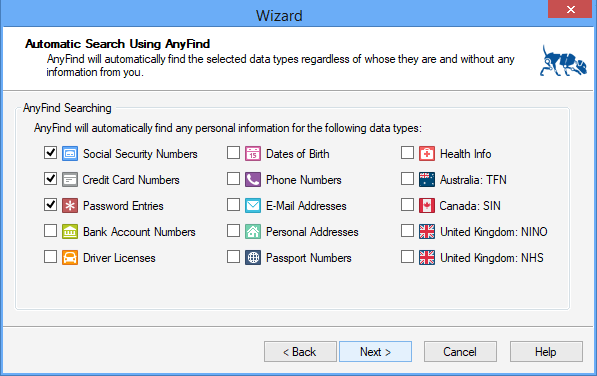 Choose Files and Compressed Files, then Browsers, then emails and Attachments.  Then choose My Documents and Settings and click Next again.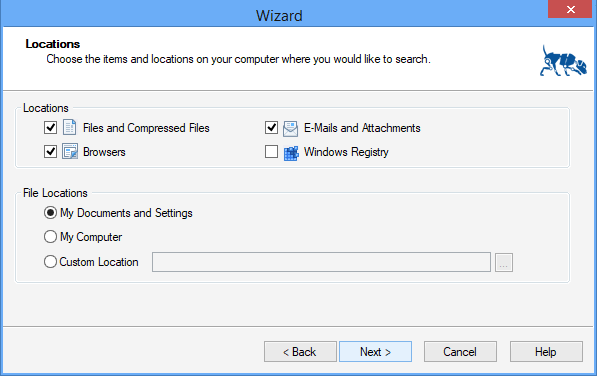 Click Finish to confirm all your selections.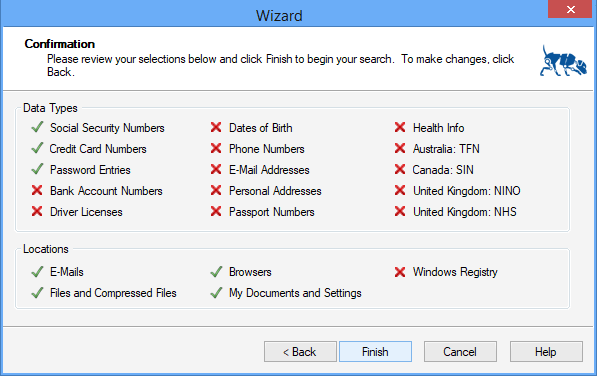 Spirion will begin searching for all identity matches.  A Status Window will appear to show your current status.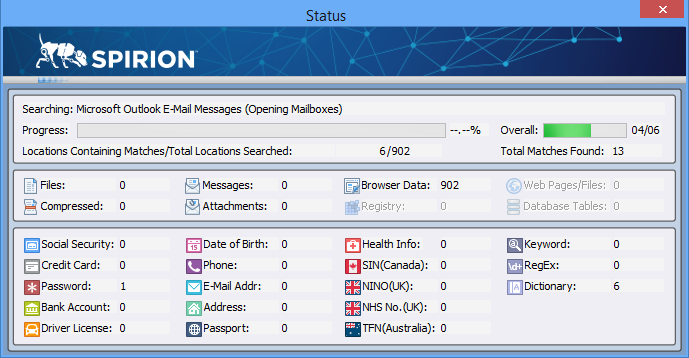 You may interact with results as they appear or wait for the results wizard to appear when Spirion is complete.  When complete you will see a dialog box with your summary results. Click Wizard, selected by default,  and Spirion will begin walking you through  the Results Wizard: